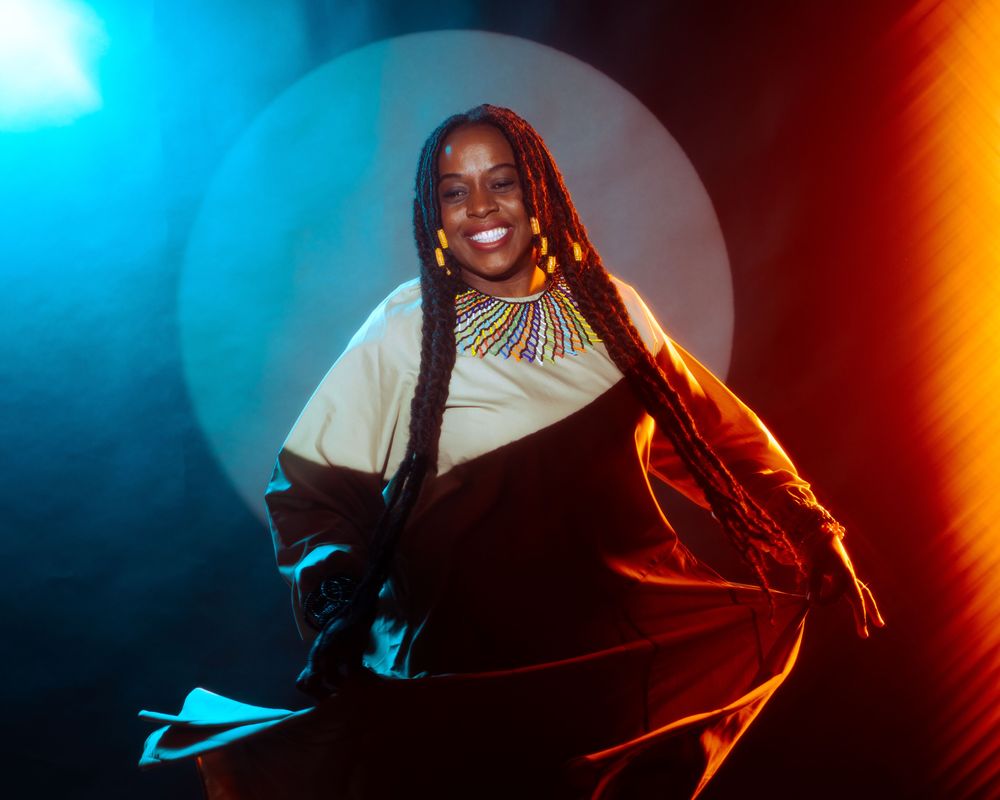 TOSINGER
VOCALIST EXTRAORDINAIRE ---- SoulFul, Folksy, Jazzy, All Round Versatile.
Atlanta based AfroJazz/FolkSoul Nigerian Singer/Songwriter/Storyteller, TOSINGER is a sweet spirited multigenre indie artist with almost 20 years musical experience performing  over the years across three continents from Africa, Europe to North America at various festivals, intimate music spaces, churches, concerts and events. Tosinger's style is soulful and ambient while reflecting her African roots as she sometimes incorporates traditional Yoruba folklore and cultural vibes on a contemporary musical platform. Her vocal essence has been described as soothing and uplifting and her voice displays a simple conveyance of soulful heartfelt richness and healing. Her brand aesthetics and message are mostly to bring healing and inspiration to humanity one listener at a time and to promote the African culture in the diaspora. Her musical essence is influenced by the likes of Miriam Makeba, Nina Simone, Letta Mbulu & Cesaria Evora to name a few. 
Tosinger refers to her music as "healing or inspirational music". She released 'FINALLY' an EP of 6 tracks in 2012 and in 2013 digitally published her 'AfroSpire' Demo. Tosinger independently released her original full studio debut album titled 'Organically Singing' in 2015 which is currently available on all major digital outlets including iTunes, Spotify and Amazon. A Women4Africa UK 'International Woman of the year' awardee for her role behind and in-front the entertainment scene, Tosinger was also an opening act for the legendary AfroJazz Musician, Lagbaja during his US tour at the notable Variety Playhouse, Atlanta. Since her relocation to the US, she has also performed at Shrine World Music Venue, Felabration Festival, Inman Park Festival, Meridian 23, Freedom Park, International Women's Day Atlanta, Women in Film and TV Atlanta showcase, Variety Playhouse, SouthWest Arts Center Atlanta, Word of South Festival Florida, Zoo Atlanta  among others. 
She plays and incorporates the lap steel guitar in her personal music expressions, (probably the first female Nigerian singer to do so) as inspired by its unique use in the Juju music of King Sunny Ade of her home country, Nigeria. 
An Ep of 3 songs titled 'Ode to Accra' inspired by her love of the city and her people and the connection to the diaspora was released in the Summer of 2021, titles include 1. Find Your Way Back Home ft Bubunae 2. City Vibrations 3. Se Daadaa Le Wa?. It is downloadable on all streaming platforms here.
Follow on Instagram @Tosinger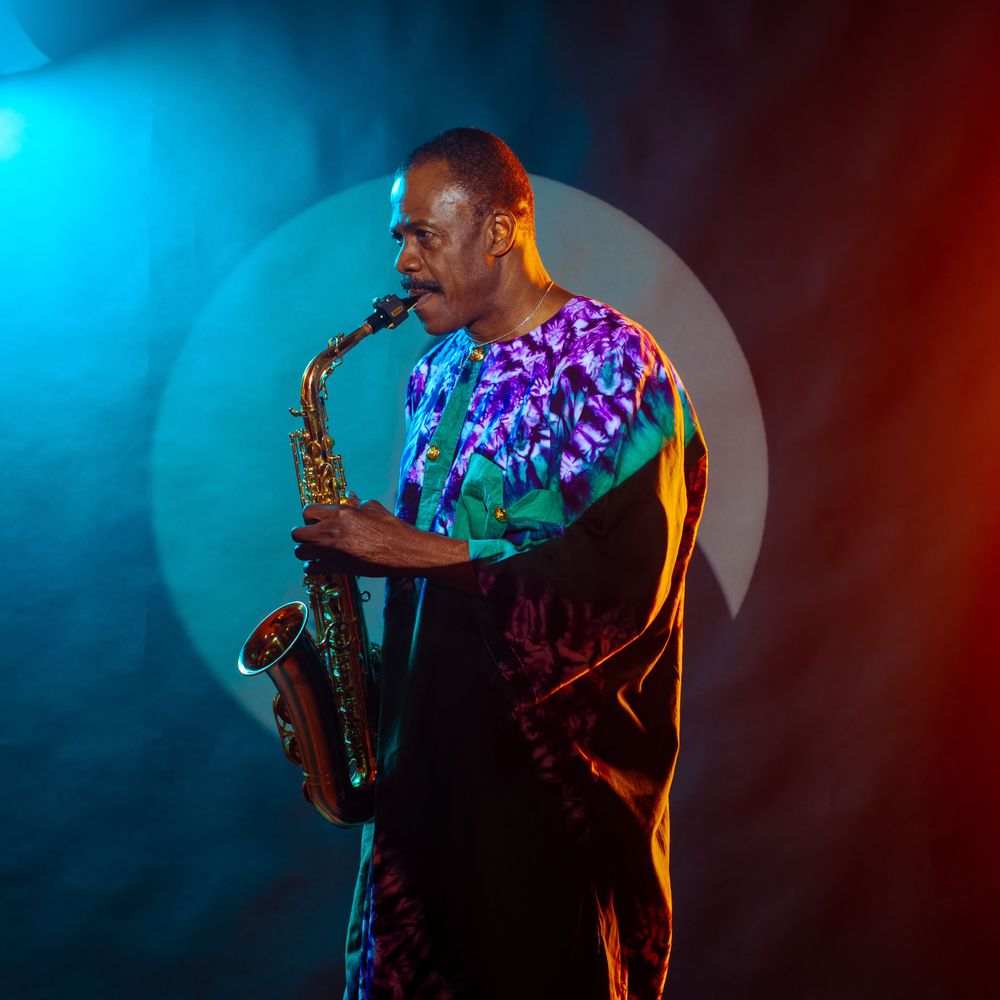 BAYO BELLO
LEGENDARY MULTI-INSTRUMENTALIST----Steel Pan, Saxophone, Keys, Percussions, Vocals, Guitar
Bayo Bello's musical journey started when he enrolled as the first student at Peter King College of Music in Nigeria. He later became a member of the PK Band playing Afro Jazz music. He moved to the US in 1984 to continue his education and co-formed a band called Tyehimba while he was at Clark College (now Clark Atlanta University). The band played Highlife, Reggae and traditional African songs. He then picked up playing the Steelpan with Pan People Steelband in Atlanta and became the Arranger for the band.
He later played with numerous bands like Addis Ababa (a Reggae band), Panorama Steel Band, Tropical Steel, Mombasa and Songhai International before forming his own band - Crucial Vibes in 1994. Crucial Vibes performed cross-genre music including Highlife, Reggae, Calypso, Soca, Jazz and Bossa Nova. Crucial Vibes was the resident band for the Jamaica Tourist Board, Air Jamaica and the Jamaican Olympic Contingent. In all the bands, he played multiple instruments including the Saxophone, Pan (Steel Drums), Rhythm Guitar, Bass Guitar, Keyboards, Flute and Percussions. Bayo has performed in numerous venues and festivals including the Montreux International Jazz Festival at Piedmont Park, March of Dimes, Cherry Blossom and others in different states. 
Bayo is currently working on producing and releasing original recorded music.